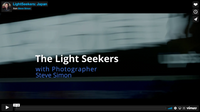 The Joy Of Photography in Japan
We were excited and all set to get back to Japan when the Pandemic hit. So almost three years later we can't wait to get back to Tokyo for our Photobook Masterclass. To get a taste for it, take a look at this episode of Lightseekers in Japan, directed by Bob Wojda.  From the blog...
See The Video
COVID 19 RECOMMENDATIONS
NEWS: US lifted COVID testing requirement for air travelers entering country: Travelers no longer need a negative test before their flight.

The above waiver has eased anxiety for Americans traveling internationally. These days, it's always a good idea to protect yourself and trip with travel insurance. Many SquareMouth policies (our recommendation) cover trip interruption due to Covid 19 and feature "Cancel For Any Reason" policies.

We are thrilled to be back with our physical workshops both domestic and International. Look for more workshops added weekly and sign-up for our newsletter to keep up to date with new offerings and get your free workshop guide.

We recommend participants  be fully vaccinated and boosted before the start of each workshop.  Participants must be comfortable wearing masks in public locations when necessary. We urge you to follow the CDC guidelines for COVID-19 for the most up-to-date information. We are excited to be out on our adventures again. Your safety will always be our first priority. 

Steve Simon, Founder, PhotoEducate & ThePassionatePhotographer.com
Steve Simon Passionate Photographer Workshops
---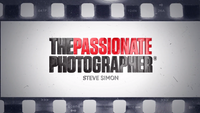 Thoughts On The Personal Project
Steve Talks About The Power and Potential for The Personal Project in this video.
PASSION & THE PERSONAL PROJECT 
Watch the video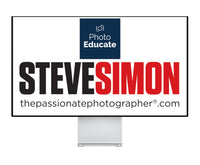 NEW* Online Sessions with Steve Simon
These 1 on 1 virtual 60 minute Zoom Meeting sessions can help  reinvigorate your photographic passions and abilities.
Each consult will be tailored to you. The introductory price is $125 and if you are not 100 per cent satisfied with your experience, your fee will be refunded in full.
For more information on the variety of topics available, click the online sessions button below. 
Online Sessions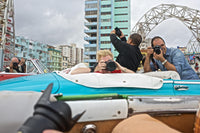 How it Works
Discover Photography Workshops. Browse or search Photo Educate's comprehensive, trusted and verified directory of world-class photography workshops.
Engage with Tutors. Contact workshop tutors and organizers with any queries about a workshop at any point during your research and booking process.
Book Your Place. Book your workshop place easily through Photo Educate's secure booking platform when you're ready to make a purchase.
Browse All Workshops
List Your Workshop
Grow Your Photography Workshop Business - Join the world's leading photographic education platform today.
"PhotoEducate evolved from my desire to fill unsold seats in my workshops to make them highly profitable. I'm very proud of the workshops we organize and judging from participant evaluations, students are thrilled with the entire experience. But we don't always sell out. PhotoEducate has helped me push over the tipping point to profitability by filling those last few spaces and allowing me to concentrate on providing the best possible photographic learning experience." 
- Steve Simon, thepassionatephotographer.com
List Your Workshop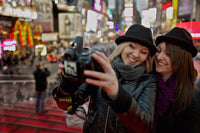 Testimonials
Best workshop I've ever taken! Steve is not only a great photographer, he is also a terrific teacher. He is patient and very hands- on. In some workshops the instructor sends students out to shoot after a short lecture--Steve goes out with his students, coaching them throughout the process. His course is well organized and covers diverse topics. He is funny and engaging and generous with his time and knowledge. I had SO MUCH fun and am ready to sign up for the next one. Highly recommended!

Anna Blanco, New York City
This is an outstanding workshop, led by a world-class photographer. It is impossible to spend time in a room with Steve Simon and not be inspired to get out there and make great images …I had high expectations and you exceeded them…Steve is very personable, articulate and passionate about photography, very welcoming with a warm, engaging personality. Steve's style is outstanding. I knew of Steve from the TWiP podcast and would have attended if he was talking about how to watch paint dry…

Steve Lavelle, London
I just spent the last three days with Steve Simon, What a wonderful experience, the best time spent in a workshop ever. Steve is a perfectionist, every presentation not only had spectacular photography but also the perfect music to enhance the mood, a roller coaster of emotions. He cannot hide his journalistic background every single image tells a story. His technique is flawless; his teaching patience unparalleled. I am eager to start a new chapter of my photography applying what Steve taught me in the last few days.

Oscar Piñeyro, Dallas
My week in Steve Simon's Street Shooting workshop challenged me tremendously. There's nothing like taking your work apart and putting it back together with new vision to make you a better photographer. If you take this workshop, I guarantee you will see the world differently at the end.

Anne Dunford, Ithica, New York
Not only is Steve a great photographer, he is also a caring, compassionate person as well. He is constantly trying to help participants achieve their photographic goals in a gentle, caring, and sincere manner. Sadly, the critiques of my work were very helpful. Steve was right-on in terms of his suggestions to better my work. The totality of the workshop was terrific, primarily because the parts were all excellent as well. Choice of shooting locations, image reviews, suggestions, videos shown, and galleries visited were all great. Steve also promoted wonderful interactions among the participants. The venue was perfect for the workshop. you could spread out, leave our things there, use the facilities, and eat the goodies provided. You know you're in good hands with Steve! An outstanding workshop!!

Stephen Sholl, New York City
Participating in the NYC Street Photography Workshop was an enriching and exhilarating experience. It challenged me to step out of my comfort zone to improve my skills. Steve's curriculum and hands on approach offered me an opportunity to learn new techniques, add some creativity and visualize subject matter from another perspective. Each day presented abundant photo opportunities, resulting with the capture of some amazing images, exceeding my greatest expectations.

Chapman Solomon, Mountain View, CA
What a fabulous experience. I learned more about photography in one week than I had in 5 years. Steve is very knowledgable about the technical side as well as composition. He is very patient, gives excellent feedback and will work one on one with you on any photography subject you want. I asked him for help on night photography and at 10 PM he was out on the streets of Havana with me with step by step instructions on how to take the shot. 5 star plus rating!!

Gary Niederpruem, Chicago
Steve's passion for photography is contagious and his teaching abilities and knowledge extraordinary! I highly recommend this workshop to anyone interested in photography.

Paul Lavergne, San Juan, PR